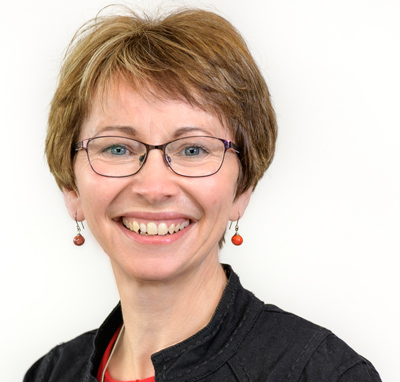 Our resident Energiser bunny and chief juggler, Philippa took her passion for business to the extreme by qualifying as an Accountant in two countries, the UK and NZ.
Philippa spent 12 years with KPMG in London where she specialised in mergers and acquisitions, writing a manual and training the KPMG team on the topic. This experience firmly established Philippa's passion for training and up-skilling business owners; before leaving the UK she also created and presented a mini MBA programme for her then employer, O'Byrne & Kennedy.
Having lived in NZ as a child, Philippa knew it was the country she wanted to call home and migrated here in 2004, joining the Engine Room in 2006.
With her strategic mind and extensive experience in accounting and small business consulting, Philippa is an asset to the Engine Room and our clients. She assists businesses in strategic planning and financial management, driving them to grow and improve. Her experience with acquisition due diligence is also regularly put into practice, preparing and guiding local businesses through sales and purchases. A competent techie and Xero specialist, Philippa is qualified to implement Xero and a myriad of add-on software solutions. Her coaching experience and great communication skills also make her an excellent trainer for clients and their staff as they adjust to cloud software.
Philippa is a sought-after presenter and speaker. Her speaking appearances include Auckland's Bizzone Business Expo, BNZ Connect evening seminars, and the 2010 Xero Roadshow, alongside Xero CEO Rod Drury. This competence, combined with her passion for growing businesses, led Philippa to establish the Engine Room coaching division in 2009. This on-going programme provides business improvement seminars and one-on-one coaching to New Zealand business owner-managers.
With her endless enthusiasm, ever-expanding knowledge and delicious baking (she makes a mean banana & caramel cake), Philippa inspires and motivates the Engine Room team.